| | |
| --- | --- |
| | Source: © European Commission |
From the end of 2024
Responsible Author: Jose A. Martin | Madrid, 10/04/2022, 20:21 Time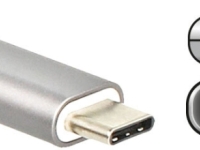 USPA NEWS -
By the end of 2024, all mobile phones, tablets and cameras sold in the EU will have to be equipped with a USB Type-C charging port. From spring 2026, the obligation will extend to laptops. The new law, adopted by plenary of the European Parliament on Tuesday with 602 votes in favour, 13 against and 8 abstentions, is part of a broader EU effort to reduce e-waste and to empower consumers to make more sustainable choices.
Lessons learned from Ukraine
Responsible Author: Jacob Harris | London, 09/09/2022, 13:25 Time
USPA NEWS -
Like all major conflicts, the war in Ukraine has provided an opportunity to take a critical look at the lessons learned from previous operational engagements, and even at long-term assumptions that have become established norms. Given the casualties suffered on both sides, highly digitalised, mobile, agile medium forces combining all the most 'disruptive' capabilities seem to offer considerable potential for future warfare.
| | |
| --- | --- |
| | RAHMA-SOPHIA RACHDI |
| | Daren Frankish |
| | Ruby BIRD |
| | Yasmina BEDDOU |
| | Aurangzeb Akbar |